Food Review: La Roka
February 1, 2012

Categories: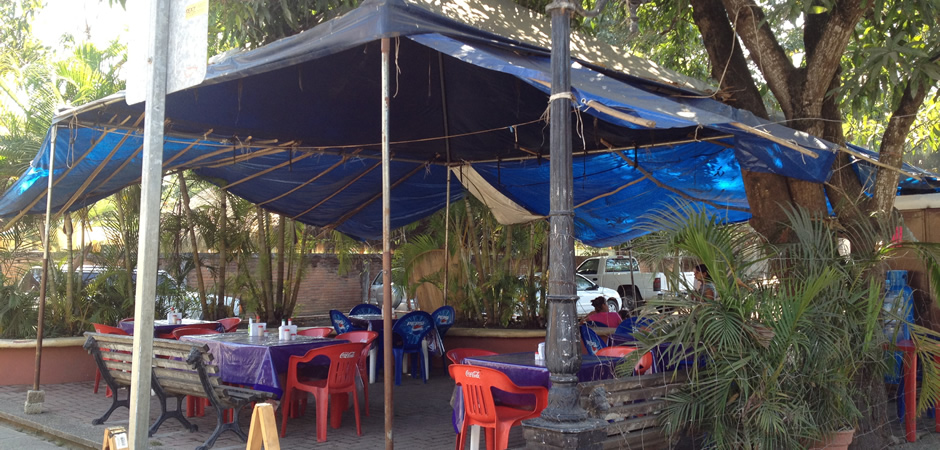 Establishment: La Roka
Location: Upon entering town, on the left side of the street
Menu: Homestyle Mexican Cusine
Cost: Approx $2 USD per entree
Stars: 4 out of 5
Impressions: When we first visited San Pancho, we did what might be expected. We searched online for good restaurants and went by the number and quality of reviews. That system found us venturing all over the area, and ending up with burgers and fries centric establishments. After adjusting our approach, we stumbled upon a fellow visitor dining at an outdoor establishment. After a brief conversation, they confidently stated that the small unassuming outdoor venue had some of the best food in San Pancho. We nodded, smiled, and went to a high end venue where we overpaid and left hungry. Recalling the conversation with the stranger, we went back to the small blue tent and ordered from the large posted menu. Our love affair with La Roka was about to begin.
I can't stress enough how unassuming La Roka appears. Plastic tables and chairs, and a blue awning draped over rather flimsy looking poles hardly due the food justice. But if you're looking for authentic local food, look no further. The menu is specialized and where it lacks depth, it makes up for in quality. The tortillas are hand pressed, then either meat or seafood is prepared on the grill. Both are united at your table in large portion sizes. (I counted over 30 shrimp on the quesadilla) The condiment table offers a variety of homemade salsas, beans, onions and enough garnish to be considered a meal outright. The prices are unreal, and two big eaters would be hard pressed to devour $20USD between them.(however tempting that would be) La Roka keeps drawing us back with its fresh food, and unique flexibility. It's a must visit for anyone seeking to experience the area's authentic cuisine.