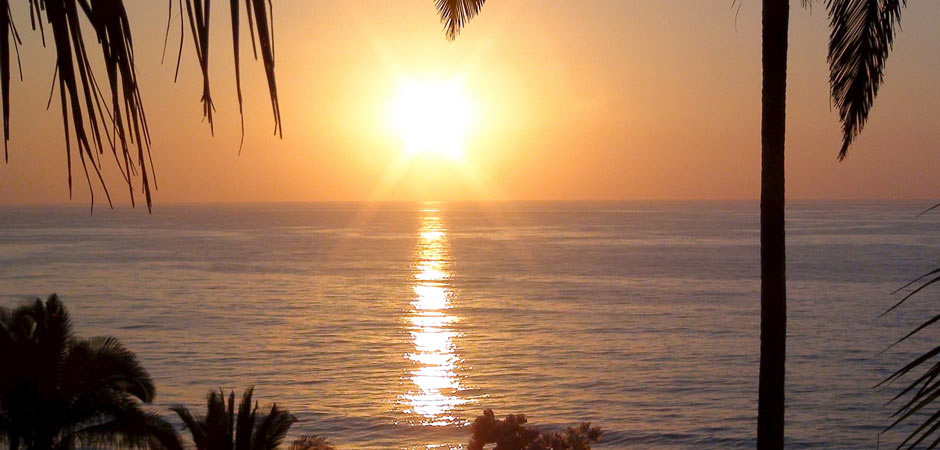 About the Property
Recently constructed, and situated in the scenic town of San Francisco (also known as San Pancho), Vista Celeste lies across the street from the beach and features unobstructed views of the stunning Nayarit coastline. The decor showcases authentic rustic Mexican furniture, tiling and adobe entry ways. Decorative ceiling, wall and floor pieces indigenous from all over Mexico lend to the feel of a true Mexico experience. A private garden throughout the property with a secured entry provides privacy and seclusion and allows off street parking.
Three stories tall, Vista Celeste has three bedrooms and 2.5 baths on both the ground and main floor. The master bedroom is equipted with a queen sized bed, jetted tub and private door that allows access to the balcony. The two lower bedrooms also hold queen beds and offer views to the tranquil private garden. A common sitting room provides garden views, and a quiet spot to relax, read, or gather for the day's events. Each room has it's own separate air conditioning unit allowing guests to customize temperature. Stone construction and domed rooflines assist in cooling and maximizing comfort.
Upstairs, the kitchen features all the expected modern amenties (dishwasher, refrigerator, stove etc.) and comes fully furnished. The adjacent dining nook is perfect for gazing at the warm Pacific waters and planning the days's activities. Depending on the time of year, guests can see migrating whales, playful dolphins, and sea birds. The third story, with its palapa and spectacular views, lends itself to sunbathing in the day, and quiet sunset dinners in the evening. Vista Celeste is rentable year round, providing the perfect luxury stay while in San Pancho.
When not walking the beach, the town of San Francisco remains one of Mexico's hidden gems. Still largely "undiscovered", cobblestone streets lead to small grocery stores, fine dining and various street vendors. Either a short walk, or even shorter drive, exploring San Francisco can be an activity all to itself. For those who wish to explore further, Puerto Vallarta is only a short drive south, and the scenic Sierra Madre mountains to the north.
For specifics regarding the house, it's availability and pricing, please click the button below to be taken to the VRBO listing.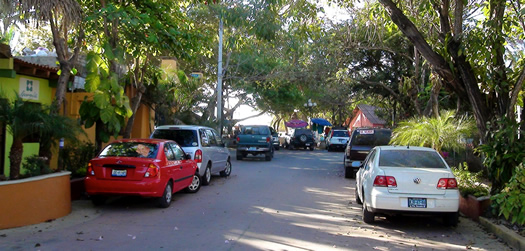 Present Day San Francisco/San Pancho
San Francisco Mexico, or San Pancho as the locals refer to it, remains a relatively undiscovered piece of paradise. Located only 25 miles north of Puerto Vallarta. It's a short drive, yet a world apart, from the busy streets of its nearby neighbor. This little fishing village lies along the largely unspoiled coast of the state of Nayarit, Mexico, also known as Riviera Nayarit. (It's neighboring state, Jalisco, is world reknown as the capitol of tequila) The peaceful setting, warm Pacific waters and dazzling sunsets have found San Francisco becoming increasingly popular. Nestled in the Sierra Madre mountains and surrounded by lush jungle, San Francisco's pristine beaches and small town atmosphere call people from all over the world to either visit, or move to its charming locale.
Situated on approximately the same latitude as Hawaii, San Pancho hosts a warm, tropical climate. From the end of October through May, San Pancho enjoys warm temperate days, slightly cooler evenings – and very little precipatation. The months of June through September find San Pancho becoming increasingly warmer, with the average September tmperature reaching 81 degrees fahrenheit. During this time, rainfall increases and frequently creates spectacular lightening shows. The storms are short lived though, and the next day always seems to bring plenty of sunshine.
The town's inhabitants are a blend of locals and ex-pat's who have forged partnerships and a true sense of community that makes San Pancho special. This diversity extends from the general friendly atmosphere to the cuisine evident in the local restaurants. From the most delicious tacos sold on an outdoor street veranda, to sophisticated European dining experiences, San Pancho has it all.
In 1975, San Pancho's population was about 100 people from only a handful of families. Today, approximately 2,000 call it home, of which about 200 are North American ex-pats. This influx has provided income opportunities for the growing number of local Mexicans and fed its tourism industry. This infusion of visitors and residents from both Mexico and the rest of the world gives San Pancho a vibrant, diverse and growing culture.